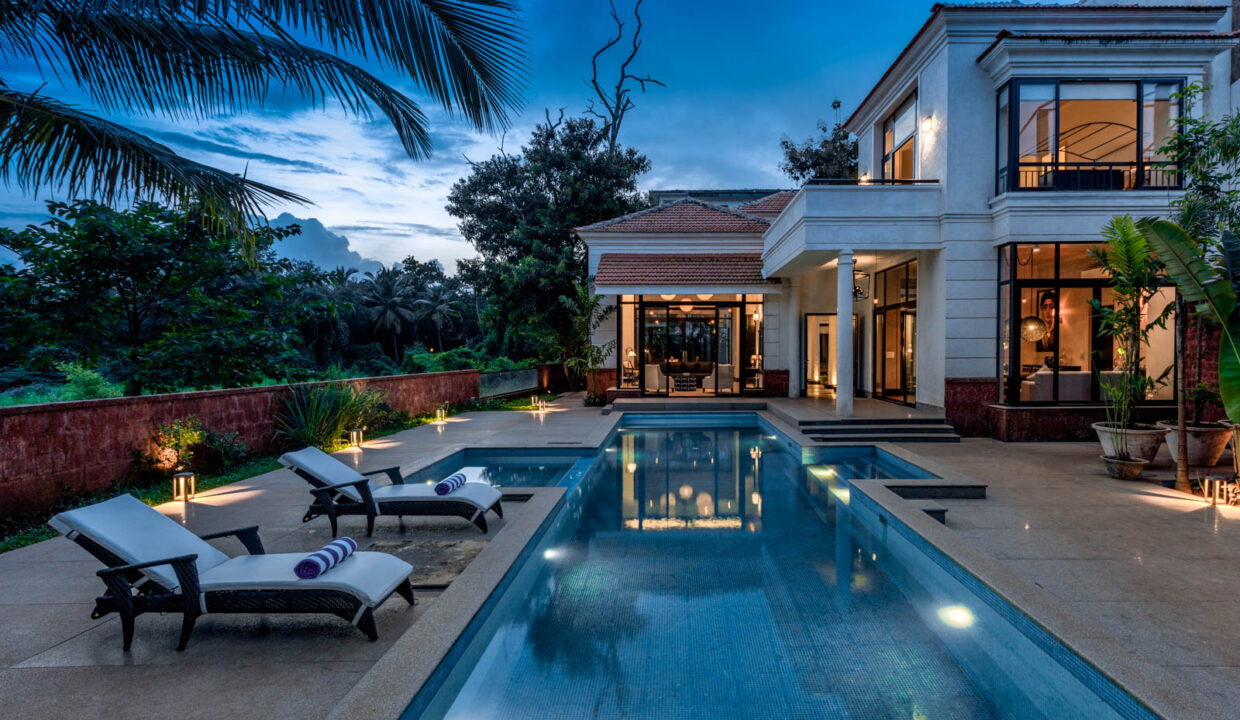 Goa Rental Guide
Goa is one of the most popular beach resorts in Asia. Indian tourists and many foreigners from around the world come here for its beautiful beaches, nature, sunny weather, island trips, nightlife, water sports, unique culture, forts, and seafood. Increasingly, many tourists are opting to stay long-term in Goa, often for months. They like to relax or work, enjoying the nature and sunny weather of the resort.
Imagine, working on your laptop beside a sun-kissed beach with the distant sound of the waves crashing on the coast. After a day's work, imagine heading to a nightclub to shake a leg and the day's stress.
There are hundreds of hotels and resorts all over Goa for different budgets. A hotel or resort, of course, won't be suitable for a long-term stay. The cost will be very high. Many long-term vacationers like to cook themselves, so they need a kitchen. Hotels and resorts won't naturally give you access to their kitchen.
Long-Term Rental in Goa
Luckily, there are quite a few long-term accommodation rental options in Goa. They are also usually cheaper compared to North America, Europe, and even many places in India, like Mumbai and Bengaluru, for example. So you can consider them as budget properties. The price, of course, will depend on the location and the duration of your stay. A beachfront or riverfront property will naturally cost more.
There is a minimum stay requirement in most of these places, which can vary from 3-4 days to a week or more.
Here are the main long-term accommodation rental options in Goa.
Bungalows in Goa
Bungalow, a Bengali term from east India, can be compared to a cottage, cabin, or single-storied house. A bungalow is also called a homestay or a guesthouse. They are independent small buildings and usually come with a terrace. Sometimes, however, some of these houses have an upper floor with a single room in it.
Facilities in Goa Bungalows
There are hundreds of bungalows in Goa. Most of them are in rural areas and close to the wildlife sanctuaries. The cities only have a few of them. They are not as luxurious as the villas and are also smaller in space. Also, they usually have a smaller garden or courtyard, if any at all.
Some of the bungalows used to be a residential house once before the owner decided to rent it out. They are typically cheaper than the holiday villas for rent and provide only home comfort.
You won't usually find a swimming pool or a Jacuzzi. They usually have an open-plan living and dining space and separate bedrooms. There is a kitchen too but usually with basic facilities. There is also air-conditioning.
Villa for Rent in Goa
A holiday villa for rent is a premium property with resort and star-category hotel facilities and amenities. There are hundreds of villas in Goa throughout the state. There are both beachfront and waterfront estates and villas elsewhere, in a quiet lane or rural area. You will find small 2-bedroom villas for rent and large properties with 5 or 6 bedrooms.
Even the smaller properties are more spacious and luxurious than the bungalows. You can stay together as a group in a villa in complete privacy.
Unlike a hotel or resort, the entire villa will be for you and your group for the duration of your stay. There is usually a minimum stay requirement in most villas, which can vary from 3-4 days to up to a week. You can rent for a longer duration as well at a special price.
Facilities in Goa Villas
Many villas in Goa are modern properties, while others are old colonial Portuguese estates. But they are all impeccably maintained.
Goa villas all have a private swimming pool, sunbeds with umbrellas, well-equipped kitchen, living/dining areas, and en-suite bedrooms. Many of them have a Jacuzzi, gym, music system. There is security, parking, satellite television, and internet. Many Goa villas have bathtubs, hairdryers, baby cots, baby chairs, and even bars.
Apartments in Goa
These are multi-level residential buildings. There are a few high-rise apartment buildings in Goa, but most of them have up to 5 floors or fewer. There are also apartments of all sizes. But typically, they have 2 or 3 bedrooms, a living and dining room, and a kitchen. There is usually just 1 en-suite bathroom and a second common one. Rarely will you find a studio apartment in Goa.
Some apartments are in gated communities, while the others are in standalone buildings or in Co-operative Housing Societies. Almost all the apartments are located in the cities.
Facilities in Goa Apartments
They have all furnished apartments with a home-like décor. The kitchens will have tableware and glassware. However, rarely will you find fancy amenities that are present at resorts and luxury villas. You will even have a swimming pool if the apartment is located within a gated community. But it will not be a private pool. You will have to share it with the other residents in the community.
There will be a large garden and lawn, unlike a bungalow. Many apartment complexes also have 24×7 security and CCTV.
Finding Long-Term Rental in Goa
Search online to find your long-term accommodation in Goa. You will find many more options and the best prices on the internet. Each property will come with a detailed description and pictures, which will make it easier to choose depending on your priorities.